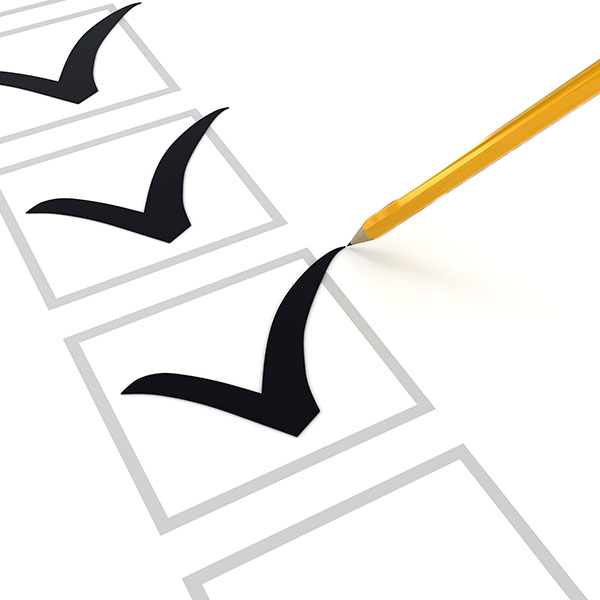 At Tri-City Air Conditioning & Heating we strive for 100% satisfaction in everything we do. We value your opinion and invite you to tell us and others about your experience with us. Please take a few moments to tell us what you think by leaving us a review here on our website or on any of these popular review sites or social networks.
Read what other customers have said about us.

All trademarks or brands on this page are registered by their respective owner and are not affiliated with our company, nor do they endorse or sponsor our products or services.
Reviews of
Tri-City Air Conditioning & Heating
(Based on 7 rated reviews)
01-May-2020
Product or service reviewed: AC REPAIR
Tri Cry workers did an excellent job. They helped repair some rodent damage. Very honest, respectful and attentive to detail.
Ofelia Sotelo
San Antonio, TX
24-Apr-2020
Product or service reviewed: Central AC/Heating System
Technician: Gabriel Garcia
I spoke to several other AC companies about replacing my 21 year old Trane unit and Gabe Garcia from Tri-City gave me the best offer and service. I was in no rush but his install team was ready to go and showed up the next morning as agreed. They did a very professional and thorough job and cleaned up afterwards. I like that his team tested the AC and heat to ensure everything was working properly and showed me how to work my new wi-fi thermostat. Without a doubt, I would recommend Tri-City for any AC and heating needs.
06-Mar-2020
Product or service reviewed: Heat-pump system
Hey San Antonio and Vicinity. My husband and I moved here about 14 years ago and although we've had several home maintenance and repair personnel assist us with protecting our investment in our home, we've finally experienced the confidence in and satisfaction of a company which prides itself on its customer service and professionalism. Sure, there are HVAC companies all around central/south Texas who can perform the work, but it's a rare experience to find personable professionals. With the phasing out of the use of Freon, R-22, we found Tri-City Air Conditioning and Heating and decided to take them up on their free estimate to determine whether our 2.5 ton 10 seer system should receive maintenance and any needed refrigerant to function optimally, or whether a system upgrade would better serve our needs. When provided our options, it was clear that the smart investment was to upgrade not only for our environment, but for more efficiency from the system and consideration for our budget. Also, upon learning about the health benefits of installing the Reme Halo, a germ killing, particulate reducing, light source affecting the air vented though the system and throughout our home, we couldn't wait to try it. Having been diagnosed with allergy induced asthma, my symptoms have been significantly reduced with the Halo installed in the system. I haven't been able to catch a full breath, even with medications, for nearly 2 years, and I cried the first day the system was operational. The freedom to breathe without any struggle was returned to me. When I'm outside, I still suffer, but it doesn't take long upon returning indoors that I get relief. So, stop researching HVAC companies, you're here. Whether looking for maintenance of your current system, or are looking to upgrade the refrigerant with a new system, please do a little more research about the Reme Halo light and how it helps with sick building syndrome. Summer is around the corner, folks, and I encourage all of you to take action. Learn more about who they are and how they can help. Resource videos are included for those like me, who simply didn't know, but now know a little more. I know that the hubster and I are highly satisfied with their work, professionalism, and integrity. We trust that you'll feel the same.
05-Mar-2020
Product or service reviewed: Heat pump system
I saw Tri-City replacing my neighbors system, and I asked for an estimate, and they gave me a price and replaced my complete system. They are friendly and did a very good job
PunTuk Heaviland
San Antonio, TX
11-Jan-2020
Product or service reviewed: HVAC repair
Definately recommend Tri-City!!! My heat went out, and after FOUR other companies saw my issue, I thought it was a lost cause. However, Tri-City came to the rescue! They were very thorough in examining my system, properly diagnosing the issue, and with their diligence and expertise, my system was repaired!! I couldnt be more happy and not only will I continue to use their services, but I will recommend them to everyone I know!!
10-Dec-2019
Technician: David Quitoz/Andres Arranda
Woke up this morning and cool air was blowing when we had the unit set to heat. Called Chris and he saved the day. He sent two techs early that afternoon. They were on time and fixed the problem. They were very nice and respectful. Also love the maintenance plan they have.
Theresa Roberts
New Braunfels Tx
01-Nov-2019
Product or service reviewed: M&R
Very Impressed with this group. They showed up on time and ready to work. They had to redo a new install from another company. They showed me the code violations and took pictures. I did not feel like I was getting the shakedown treatment like some "very reputable" AC companies" I live in Oakwell Farms.
William Weekley
San Antonio