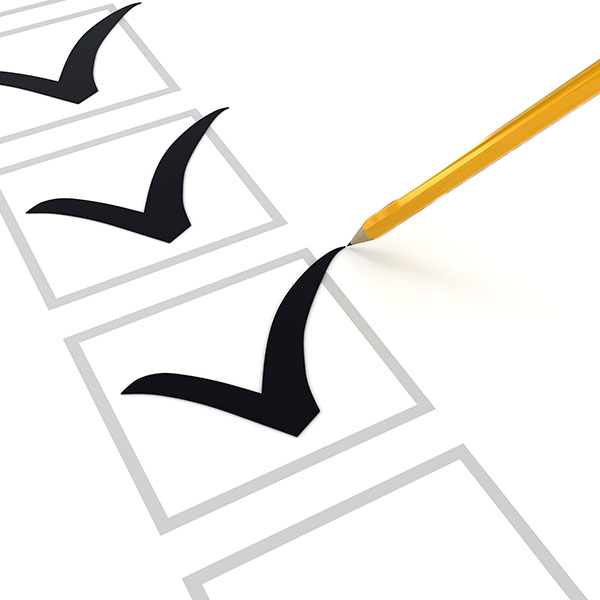 At Tri-City Air Conditioning & Heating we strive for 100% satisfaction in everything we do. We value your opinion and invite you to tell us and others about your experience with us. Please take a few moments to tell us what you think by leaving us a review here on our website or on any of these popular review sites or social networks.
Read what other customers have said about us.

All trademarks or brands on this page are registered by their respective owner and are not affiliated with our company, nor do they endorse or sponsor our products or services.
Reviews of
Tri-City Air Conditioning & Heating
(Based on 18 rated reviews)
06-Jun-2023
Product or service reviewed: Bi Annual maintenance
Great customer service and timely arrival. Always very courteous and ready to provide answers to any questions.
Albert Carreras
San Antonio, TX
13-Feb-2021
Product or service reviewed: Repairs
They did a great job , very impress with the service, on time and will texts you when they r headed over .thanks guys for your help.
Robert Washington
San Antonio
16-Jan-2021
Product or service reviewed: Heating issues
These guys are good… I was having some issues with the house not heating properly so I contacted Gabe around 10:30 in the morning, and he had a truck out here probably two hours later and got straight to work. They were here for about an hour and a half they went through the entire system, added some Freon and was very thorough and explained everything in a manner which I could comprehend, not being an AC guy. I've use these guys in the past and trust me call Gabe and crew first, don't beat your head against the wall with these other Companies looking to just max out their work order and deplete your bank account, these guys only do what needs to be done they make recommendations they're very honest up front, trust me don't waste your time, call these guys first… Like I mentioned they've been out to my house a couple times I see the same people so their crew is not a high turnover crew and a very friendly. honest and very trustworthy so take my word and read the other reviews call Gabe and his company first thanks guys I appreciate you. Gregory and Nuria
21-Jul-2020
Product or service reviewed: Replace all existing ducts
These are the guys to contact when experiencing AC or heating issues.... This was the third company I contacted the first two, their quotes were really high and the time to get the job done was gonna take several days. When I spoke with Gabe and his crew at Tri City he came that day exactly I called him in regards to a duct work, he showed up properly he was very professional he explained everything thoroughly and he showed genuine concern. He went over all the options options And the quote he gave me over the phone was exactly the same quote when he showed up to do a visual inspection… He started and completed the work the very next day his crew was very professional very attentive and all the work they did made a huge difference in the cooling of our house is actually really cold in here now that I would recommend him and his crew to anyone looking to do AC work trustworthy trustworthy trustworthy!!! If these guys a call they'll make it Happen and you'll be pleasantly satisfied with the work… Thanks again to Gabe and his crew if we need to work in the future trust me you'll be the first ones and the only ones were contact thanks again Greg and Nuria
11-Jul-2020
Product or service reviewed: A/C service
I received prompt and professional service. Everything was explained in an understandable way. I will be sure to tell friends and family to call them!
Denise DeSpain
San Antonio
11-Jul-2020
Product or service reviewed: Hvac
Great service. Very knowledgeable about the system. Highly recommended.
09-Jul-2020
Product or service reviewed: maintenance fee /warranty plan.
A fellow Shavano Woods resident recommend Tri-City Air Conditioning & Heating. - (210) 825-0194. - She paid $142.20 - 1 year maintenance fee /warranty plan. (Tri-City has not change the price 10 years). The technician was Anders, checks the in inside Air Conditioner unit drip pan of condense water overflowed in our garage discharge was clogged and he cleared so the condensed water would flow to outside side. I call Tri-City Air Conditioning & Heating. - (210) 825-0194 & The technician was Elijah with a helper showed up wearing a mask and shoe coverings. I told about a resident in Shavano Woods resident recommend them. I told him that General AC installed the Train HVAC unit back in Aug 2017 with an REME-HALO (RGF) UV room oxidizers (destroys bacteria's & viruses) and never saw the green light on the unit. Elijah check the wiring of the unit found the wire nut was not holding the electrical wired together - so the REME-HALO was not working for all these years. I did complain to General AC, but he never address the problem even paying him is a high maintenance fee /warranty plan. Elijah did a summer checkup plan Consisting: Check the system function, check wire connections, replace a new air filter which I had, clean the evaporator drain with cleaning vinegar, clean the condensing coils outside with water use a hose low pressure, Inspect Condensing Unit and Refrigerant Lines, check the air flow temperature at registers. I plan to check for green light on regular basis. The RGF company says the UV lamp should be replaced every two years to maintain the unit's effeteness. I recommend Tri-City Air Conditioning & Heating
Barry Edelstein
San Antonio
23-Jun-2020
Product or service reviewed: Ac
Great Service and friendliness!
Mariana B.
San Antonio, Texas
23-Jun-2020
Product or service reviewed: AC fix
I had a great experience with Tri City! My husband and I had an urgent need as our AC wasn't functioning correctly and it is the middle of summer. These guys got us the help we needed and were professional and timely. Would recommend to anyone needing their services!
23-Jun-2020
Product or service reviewed: New unit
5 star quality and customer service, nuff said!
Vernon Walker
San Antonio, Texas
10-Jun-2020
Product or service reviewed: Central Air & Heat
I am a TRI_CITY customer and I have found them to be friendly, timely, and knowledgeable. They respond to both online and phone requests with same day service. They kept me appraised about what they were doing in ways I could understand. For quick and friendly service I would recommend TRI-CITY to any one in need of air conditioning or heating service
01-May-2020
Product or service reviewed: AC REPAIR
Tri Cry workers did an excellent job. They helped repair some rodent damage. Very honest, respectful and attentive to detail.
Ofelia Sotelo
San Antonio, TX
24-Apr-2020
Product or service reviewed: Central AC/Heating System
Technician: Gabriel Garcia
I spoke to several other AC companies about replacing my 21 year old Trane unit and Gabe Garcia from Tri-City gave me the best offer and service. I was in no rush but his install team was ready to go and showed up the next morning as agreed. They did a very professional and thorough job and cleaned up afterwards. I like that his team tested the AC and heat to ensure everything was working properly and showed me how to work my new wi-fi thermostat. Without a doubt, I would recommend Tri-City for any AC and heating needs.
06-Mar-2020
Product or service reviewed: Heat-pump system
Hey San Antonio and Vicinity. My husband and I moved here about 14 years ago and although we've had several home maintenance and repair personnel assist us with protecting our investment in our home, we've finally experienced the confidence in and satisfaction of a company which prides itself on its customer service and professionalism. Sure, there are HVAC companies all around central/south Texas who can perform the work, but it's a rare experience to find personable professionals. With the phasing out of the use of Freon, R-22, we found Tri-City Air Conditioning and Heating and decided to take them up on their free estimate to determine whether our 2.5 ton 10 seer system should receive maintenance and any needed refrigerant to function optimally, or whether a system upgrade would better serve our needs. When provided our options, it was clear that the smart investment was to upgrade not only for our environment, but for more efficiency from the system and consideration for our budget. Also, upon learning about the health benefits of installing the Reme Halo, a germ killing, particulate reducing, light source affecting the air vented though the system and throughout our home, we couldn't wait to try it. Having been diagnosed with allergy induced asthma, my symptoms have been significantly reduced with the Halo installed in the system. I haven't been able to catch a full breath, even with medications, for nearly 2 years, and I cried the first day the system was operational. The freedom to breathe without any struggle was returned to me. When I'm outside, I still suffer, but it doesn't take long upon returning indoors that I get relief. So, stop researching HVAC companies, you're here. Whether looking for maintenance of your current system, or are looking to upgrade the refrigerant with a new system, please do a little more research about the Reme Halo light and how it helps with sick building syndrome. Summer is around the corner, folks, and I encourage all of you to take action. Learn more about who they are and how they can help. Resource videos are included for those like me, who simply didn't know, but now know a little more. I know that the hubster and I are highly satisfied with their work, professionalism, and integrity. We trust that you'll feel the same.
05-Mar-2020
Product or service reviewed: Heat pump system
I saw Tri-City replacing my neighbors system, and I asked for an estimate, and they gave me a price and replaced my complete system. They are friendly and did a very good job
PunTuk Heaviland
San Antonio, TX
11-Jan-2020
Product or service reviewed: HVAC repair
Definately recommend Tri-City!!! My heat went out, and after FOUR other companies saw my issue, I thought it was a lost cause. However, Tri-City came to the rescue! They were very thorough in examining my system, properly diagnosing the issue, and with their diligence and expertise, my system was repaired!! I couldnt be more happy and not only will I continue to use their services, but I will recommend them to everyone I know!!
10-Dec-2019
Technician: David Quitoz/Andres Arranda
Woke up this morning and cool air was blowing when we had the unit set to heat. Called Chris and he saved the day. He sent two techs early that afternoon. They were on time and fixed the problem. They were very nice and respectful. Also love the maintenance plan they have.
Theresa Roberts
New Braunfels Tx
01-Nov-2019
Product or service reviewed: M&R
Very Impressed with this group. They showed up on time and ready to work. They had to redo a new install from another company. They showed me the code violations and took pictures. I did not feel like I was getting the shakedown treatment like some "very reputable" AC companies" I live in Oakwell Farms.
William Weekley
San Antonio